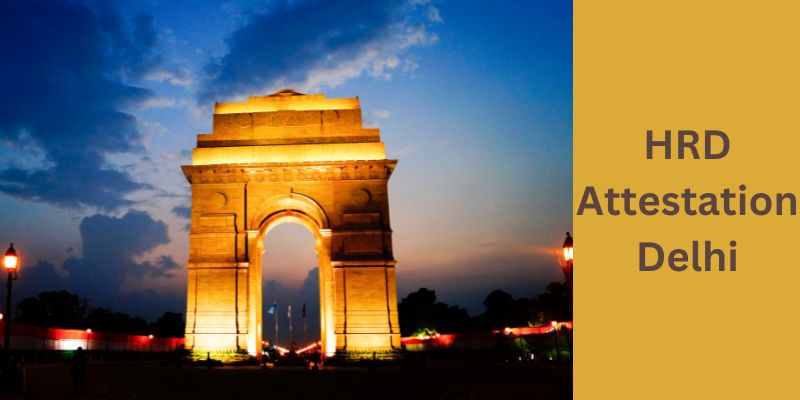 HRD Attestation In Delhi | NCR
Get fast HRD attestation services near me in Delhi, Delhi NCR, Noida, Gurgaon, Faridabad, Ghaziabad etc. HRD documents attestation services for Delhi location
Collection Center in India
For HRD Attesatation services in India we serve all the location of India
Academic documents are a significant part of any legal transaction. These documents are required in many different situations, such as when enrolling at a desired university or college, getting a job or applying for a student loan. The HRD attests the education certificates issued in the harbour state. The state government is responsible for the legalization process, but there are also other authorities involved in the process. PEC provides services for attestation with accuracy and authentic. PEC is available online at any time to answer questions and provide convenience services.
Why is HRD attestation required in Delhi?
What is the purpose of HRD Attestation? It is important to understand the requirements for HRD Attestation. The list of HRD Attestation requirements is available here.
Higher Education Abroad

Employment Visa

Student Visa

Work Visa

Travelling

Overseas Employment

Procedure for HRD Attestation in Delhi

The first step in the process of legalization for the Human Resource Department is to verify the documents with the local authorities and the universities. The process is as follows:




Certificate Verification

It is a component of the legalization for educational certificates, which is required before obtaining HRD authentication. This is the first stage of verification by the institution that issued the educational certificates.

HRD Attestation

HRD, also called Human Resource Department (HRD), is the government agency that attests academic certificates and documents. Verifying the educational certificate is an important process that you can use to prove the validity of the academic records for your employer or institution. This is the second step in legalizing educational records.
How long will it take to get HRD attested in Delhi?
The timeframe for attestation of human resource development in Delhi is largely dependent on various factors, such as the attestation agency or service provider, the state where you applied, the type of document to be attested, and the university/board that will verify the documents. Document attestation takes 15-25 days in Delhi, India. However, it can take up to two weeks or even longer. There could be similar time if you are taking Apostille Services in Delhi from us however we try to make as quick as possible
How much does HRD attestation cost in Delhi, India?
The HRD Attestation fee for certificate attestation varies according to the state, city and the amount of time it takes to certify the document. The attestation fee is also affected by the location of the certificate and the university that issued it.
HRD Attestation costs in Delhi can include additional services such as pick-up or delivery. Sublime Attestation can provide you with more information about the cost of document verification in Delhi, India.