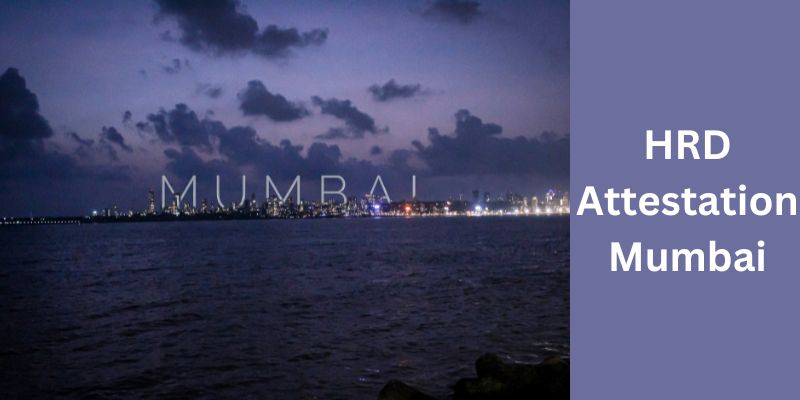 HRD Attestation In Mumbai
Get HRD attestation services near me in Mumbai, Pune, Nashik, Nagpur, Aurangabad etc. HRD attestation services in Maharashtra for all location
Collection Center in India
For HRD Attesatation services in India we serve all the location of India
All educational certificates and documents issued to the Paramedical Medical Institution by the Government are attested by State Human Resource Department. School, Govt. Technical Board, University are just a few. HRD Department verifies documents and certificates at the university, followed by authentication. After the HRD attestation process is complete, the documents will be attested by the Ministry of External Affairs and Embassy. We can guide and help with both Mantralaya and MEA attestation.
What is HRD Attestation Mumbai?
HRD attestation is used to verify educational documents and papers. This is a necessary attestation procedure. You must attest your educational certificates and documents, no matter where you intend to travel. The authority to attest educational certificates and documents has been delegated to the Home Departments of each Indian State, and the Regional Authentication Centers that are under the Education Department of the State Home Department. The educational documents and certificates are checked for authenticity through attestation.
If the Ministry of External Affairs requires the documents to be attested, it is mandatory that they are validated or attested by the state HRD department in the location of the board/center/university. After the state attests the document, you will need to have the Ministry of External Affairs attest the documents. Beside all this we even provide Apostille services in Mumbai at very affordable rates.
All educational documents and certificates issued by the Paramedical and Medical Institution of Government are attested by state educational departments. School, University, Govt. Technical Board, etc.
Procedure of HRD Attestation In Mumbai
Verification of educational certificates and documents is required for many different reasons, such as student visas and work visas. The HRD Attestation process includes the attestation of degree certificates, as they are one of the most important documents in education. There are two different ways to complete HRD Attestation.
If you're traveling to Italy, Austria or Germany then your documents will need to be HRD-attested. You will find two different types of HRD attestation procedures.
1. Notary

2. Verification by the University

3. Higher & Technical Education Department, Mumbai

The second way to complete the HRD Attestation Process for Work Visa

1. Notary

2. Verification by the University

3. Skill Development & Entrepreneurship Department
Document required for HRD Attestation from Mumbai
1. Original degree certificate with University verification stamp
2. All semester Marksheet Photo copy
3. Passport Xerox Copy
4. 2 Passport-size photograph
How long does HRD Attestation take in Mumbai?
All documents are sent to your University for verification. Verification can take up to 20 days for some universities. We will complete the HRD Attestation within 7 days after the verification by the university. Get in touch with us to learn more about HRD Attestation. You can also use our free pick-up and drop-off service for documents.
What is the HRD Attestation fees in Mumbai?
The fee for legalization at the Human Resource Department of Mumbai varies from one service to another. The cost will also be determined by the urgency of the request, as well as the state in which the documents were issued, and the availability of university-verified services. HRD Attestation prices can be several thousand rupees, and they may vary with extra services such as documents attestation with pick-up/drop facility. Call us now to get an exact price for HRD certification.